Are you a travel bug? Does wanderlust take you places? Or do you have to visit different places for work? In any of these cases, you would agree that travel can be exhausting. Especially when you're far away from creature comforts like brick-oven pizza or Spectrum plans. However, when frequent travel is a lifestyle or a professional requirement, there's not much you can do about it. Except, maybe, to make your journey more comfortable. Songs help with that, much more than many people realize. If you don't already have a travel playlist, you may want to add these iconic tracks to it. Your flights and road trips are bound to improve significantly with:
1. Wild Horses – The Rolling Stones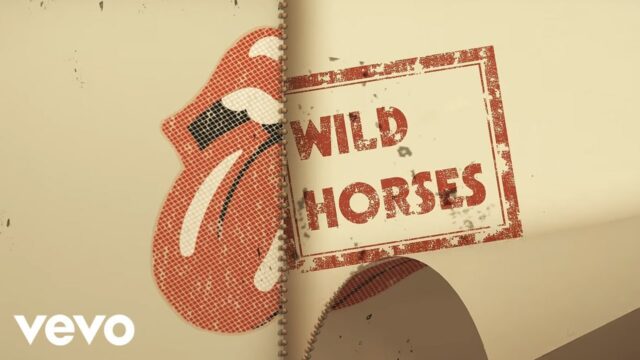 The Rolling Stones need no introduction. At least, not if you've been around for 20 years or longer. The "Stones" have given music lovers classic after classic. And Wild Horses is no different. With over 22 million views on YouTube alone, this iconic song from the 1971 album Sticky Fingers is everything you need to kickstart a great travel playlist. You'll be singing along in no time!
2. I Am the Highway – Audioslave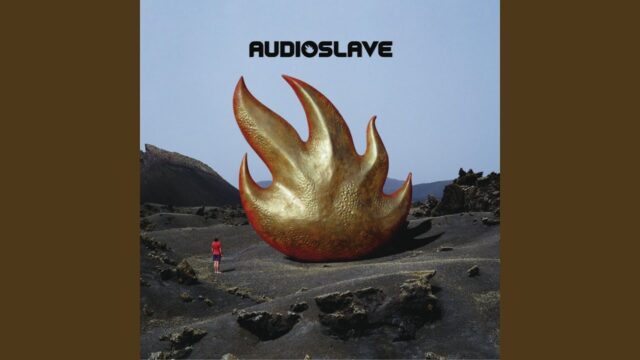 Is it any wonder that Audioslave is on this list? I am The Highway is one of the most popular tracks on the wildly popular album Audioslave. The band self-titled their second album in 2002. The 90s and 00s grunge vibes, coupled with Chris Cornell's soulfully tortured vocals created timeless classics like Cochise and Like a Stone. However, I Am the Highway is by far the most perfect track for a long road trip. With the open road ahead of you and millions of miles under your heels, you'll be hard-pressed to find something to top this travel track.
It's not just oldies on this list. Calvin Harris's 2017 single Rollin' is one of the most laid-back and relaxing travel songs you can put on any playlist. Soothing vocals, a fairly chilled out beat, and of course, Harris' signature "good vibes" style will have you bobbing and humming in no time. The song also features RnB icons Future and Khalid for added oomph.
3. Country Roads – John Denver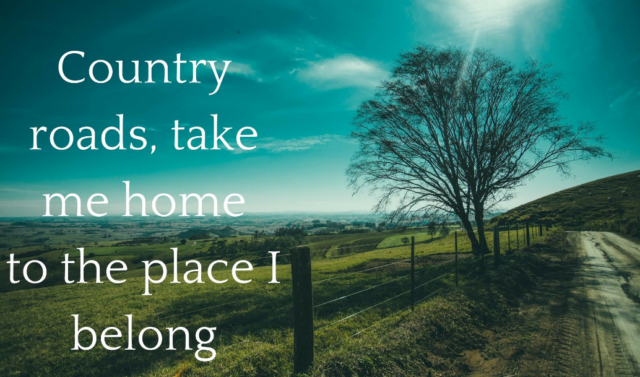 Hitting a length of highway with gentle curves and hills? Country music may not be for everyone, but John Denver's immortal classic is irresistible. Country Roads is one of those simple yet iconic songs that everyone has heard at some point. Denver sings longingly of the Mountain State, including famous geographic markers like Blue Ridge Mountain and Shenandoah River. Can't relate because you're not a West Virginia resident? Don't worry, neither was John Denver! Or his co-writer, for that matter. The song itself, however, invokes emotions of wistfulness and nostalgia that are more or less universal. And that is why it became so popular in the first place. We particularly recommend this track on your way back home after a long journey.
4. The Road to Nowhere – Ozzy Osbourne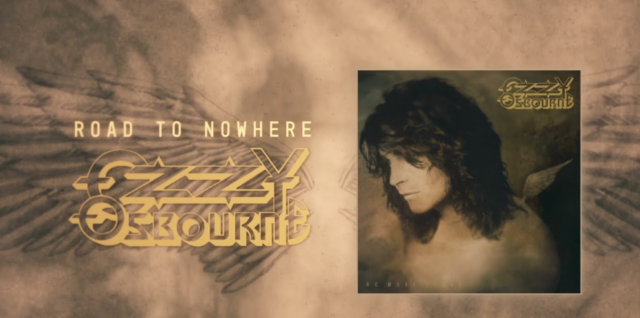 One of the best road trip or long-haul travel songs comes from, surprisingly, Ozzy Osbourne. Wildly hailed as the "Grandfather of Metal", Ozzy had an illustrious career with rock pioneers Black Sabbath. And he had an equally notorious reputation fueled by drugs/alcohol and the rock-and-roll lifestyle of the era. While Ozzy has had his demons to face, The Road to Nowhere comes from a solo project independent of Black Sabbath. And it is one of the most touching and tender songs that you can expect, especially from someone who helped create the earliest heavy metal music. Lyrics like "the road to nowhere, leads to me" are simultaneously endearing and heartbreaking. Prepare for an emotional rollercoaster while you travel to your destination.
5. Slow Ride – Foghat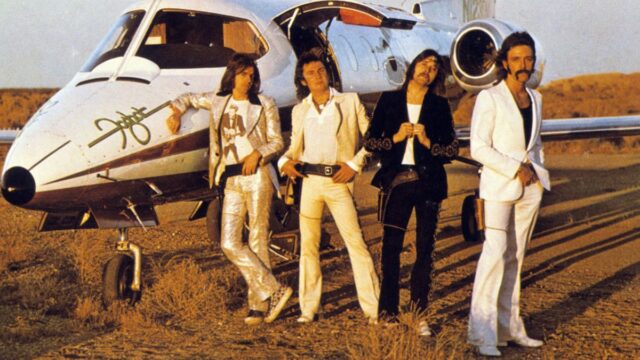 British rock band Foghat may not have lasted very long. Many of today's music fans probably never heard of it either. But in 1975 the band released Fool for the City, and the lead single from the album Slow Ride was destined for immortality. The song has outlived its creators and makes for easy listening. If you want to make the miles ahead pass by easier, Slow Ride can help you do that with its catchy lyrics and composition. It is very easy to slip into the rhythm and the catchy refrain is very easy to sing along to, no matter who you have in the car with you.
6. Orion – Metallica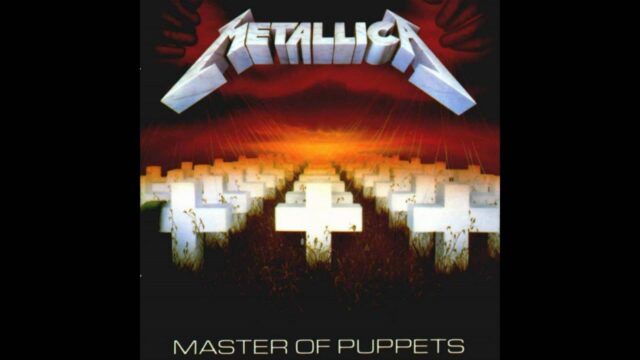 Metal icons Metallica need no introduction. The band is undoubtedly one of the biggest names to emerge from the heavy metal era. And it is even known to people who aren't metal fans. Metallica arrived on the thrash/heavy metal scene and continued to rule the roost for decades. And while many songs would do well on a travel playlist, Orion is perhaps the one that stands out the most.
Surprisingly, the song is an instrumental without any lyrics. However, the powerful riffs, smooth transitions, and Cliff Burton's unmistakable basslines are more than enough to make it enjoyable. From one of their most popular albums Master of Puppets, Orion was overshadowed by songs like Welcome Home (Sanitarium), Battery, and of course, the title track itself. But imagine driving towards a storm with this uplifting and almost spacelike music spurring you on.
7. In This River – Black Label Society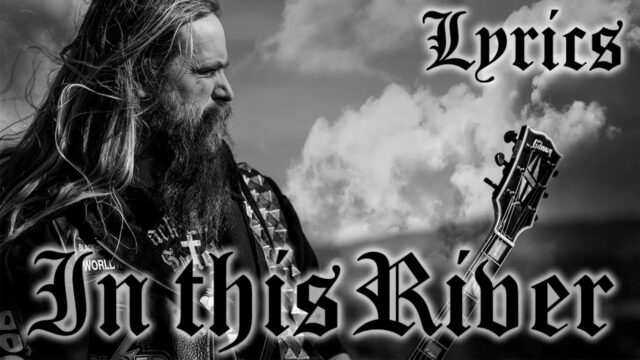 Black Label Society front man Zakk Wylde isn't your average rockstar. When Ozzy Osbourne departed Black Sabbath following issues fueled by drug and alcohol abuse, he established a solo project called Blizzard of Ozz. And to fill in the iconic Tony Iommi guitar riffs that complimented his vocal range, Osbourne chose a young guitarist named Zakk Wylde. In turn, Black Label Society is Wylde's own solo venture. While the band has not been a mainstream headliner like Metallica or Megadeth, it has gathered a significant following.
However, In This River is a departure from its usual thrash style. The song is a soulful tearjerker that appears to be Wylde conversing with a childhood friend. Conjuring up bittersweet emotions like the feeling of loss, a life spent running after success, and the realization that there is no coming back from certain decisions, the song is undoubtedly one of the best songs to listen to when driving to, say, a new city or a new beginning. When Wylde's childhood friend Darrel "Dimebag" Abbot (lead guitars for Pantera) tragically passed away, Wylde made a point of dedicating each live performance of this track to him. Have a listen and see for yourself:
Conclusion
All of the songs mentioned above certainly are dated. Most are very far removed from the R'n'B/Retrowave-infused music so common today. However, these songs are still going strong decades after their original release. The emotions they encapsulate and invoke make them iconic and timeless classics. And this is exactly what makes them ideal for any road trip or journey over longer distances. Give them a listen and let us know what you think