Spending time with your significant other is arguably the highest quality time you can ever spend. There is nothing quite like giving them a part of you and having them giving you a part of them when you devote a night to nobody and nothing else but the two of you. Being romantic should never stop no matter how fresh your relationship is. Whether you have only been dating for a few months or married to each other for years, romance needs to be cherished and taken care of. Many relationships and marriages fall through because the partners fail to continue giving each other the time of day. Being in love and preserving what got you attracted to each other in the first place should never cease to exist of even slow down. It takes conscious effort and hard work to persevere and be romantic time and time again.
Luckily, there are many things in the world that can make things easier for you.
Constantly thinking about ways to be romantic and surprise your partner is impossible.
Sooner or later, you will get stuck in have trouble thinking of what to prepare next.
Flowers and chocolate boxes, teddy bears? Getaways just for the two of you? A dinner and a romantic movie, perhaps a cozy and passionate night in? It is all a possibility but it must never become repetitive. Keeping things spicy and fresh is how you make sure the flame and chemistry survive for a long time. In this article we will tell you more about how you can easily light up your romantic evenings, particularly dinner dates. One of the most effective ways to do it is with the right music tracks. Read on to find out more about such romantic gesture ideas.
Music and Romance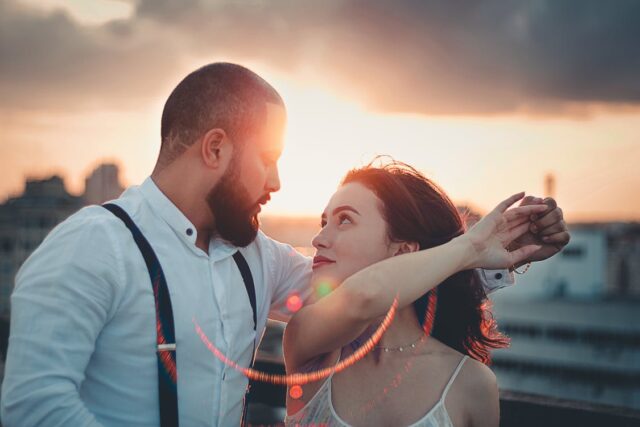 Nothing can get you in a loving and passionate mood over a romantic dinner date quite as well as the right music track. Whether it is a dinner you prepared for them at home with wine and candles, a fancy restaurant where you can pick a tune or two to accompany you, or an easy-going dinner date at your joint favorite fast food place, music is the key. There are countless love songs to choose from but it will ultimately come down to your taste (and their) taste in music.
A romantic song does not have to be one of the all-time classics. It can be a modern tune too. Genres also do not matter because it can be pop, rnb, jazz, or even rock. What matters is that it is a tune you can both enjoy and cherish as you dine into the night with the true entertainment and passion still to come after the dinner. It needs to be sensual as well, comfortable and warm yet spicy and loving. Consider the following music tracks for your next romantic dinner date.
Appetizer Music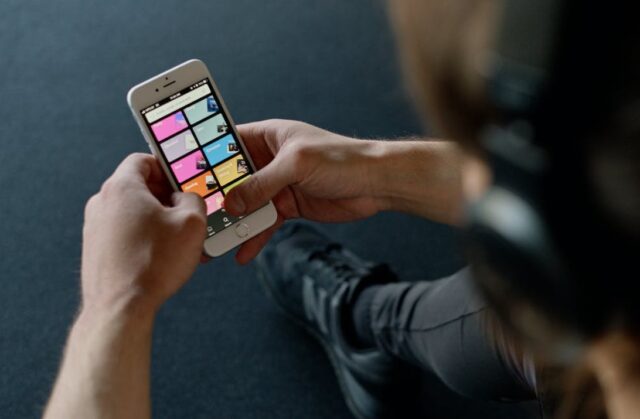 Believe or not, you should actually separate your playlist according to how the night progresses. Before the dinner itself and as you are starting your conversation, you should play a different list of songs than the one that comes later. Here is a list of the best appetizer music that you can put on when you meet up, pour drinks, and bite on the appetizers as you talk:
1. Paul Desmond – Wave
2. Stan Getz, Joao Gilberto – Agus de Marco
3. Elis Regina – Trieste
4. The Jan Lundgren Trio – garden of Delight
5. Corinne Bailey Rae – Put Your Records On
6. Freenoise – Can't Let You Go
7. Soft Velvet – Dreams
8. M83 – Midnight City
9. Tove Lo – Habits (Stay High)
Dinner Music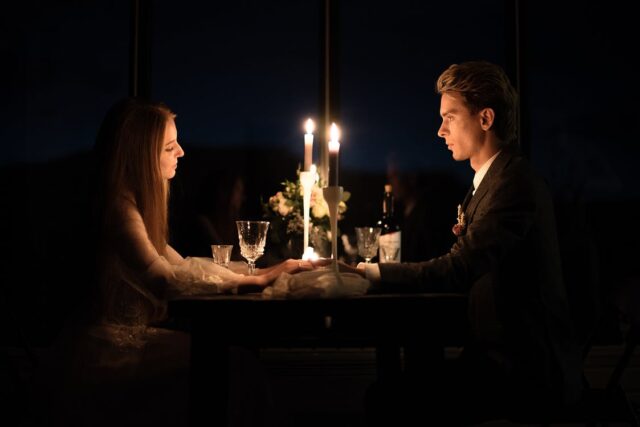 When a few of the aforementioned songs end and as you slowly progress to the dinner part of the evening, you should change the tune and put on a different playlist. You will need something more appropriate for the main dish, something slower and more romantic than before. Enjoying the main course and the company of your partner at the same time should be experienced with the right tunes in the background, and the following list is full of them:
11. Ellie Goulding – Love Me Like You Do
12. David Hazeltine – I'll Let You Know
13. Marcus Roberts – The Man I Love
14. Norah Jones – The Nearness of You
15. John Mayer ft. Katy Perry – Who You Love
16. Robin Thicke – Lost Without You
17. Adele – Lovesong
18. Eric Clapton – Wonderful Tonight
Dessert Music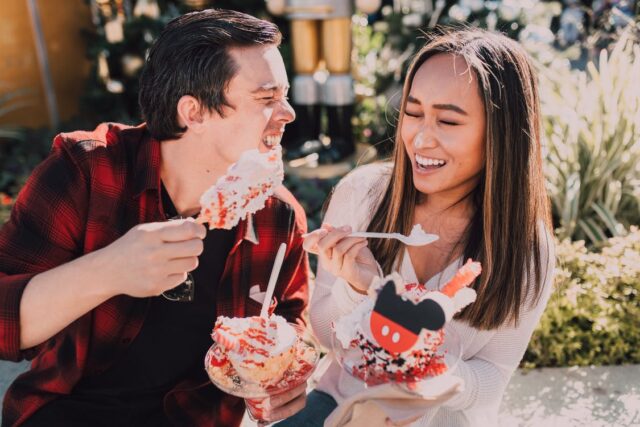 So the dinner is over, you have had a wonderful time listening to the tunes, talking, and eating the delicious food. Naturally, it is not time for the sweetest of courses so the tunes need to become sweeter as well. Play these tunes when it comes time to eat the dessert:
19. Ed Sheeran – Thinking Out Loud
20. Fiona Apple – The First Taste
21. Van Morrison – Crazy Love
22. Hayden James – Permission to Love
23. ODESZA – Say My Name
Wine Talks Music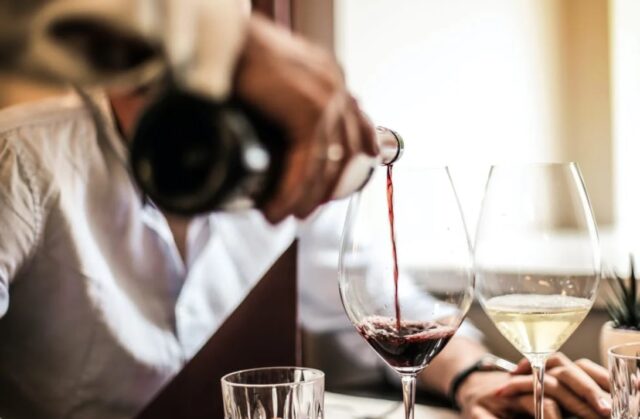 Finally, when all the eating is done, you will probably move from the dining room or the restaurant into the comfort of your living room. Perhaps the bedroom. It is high time to get some wine and relax for the remainder of the night. Now it is time for something flirtier and spicy that can cause a little bit of dancing and fooling around. The best tunes for this portion of the evening are the following:
24. Marvin Gaye – Sexual Healing
25. Barry White – I'm Gonna Love You Just A Little More Baby
26. Chris Isaak – Wicked Game
27. INXS – Need You Tonight
28. Prince – Sexy MF
29. Beyoncé – Video Phone
30. Lil Wayne – Lollipop
31. The Weeknd – I Feel It Coming
32. George Michael – I Want Your Sex
33. Ciara – Body Party
Conclusion and Takeaways
True romantic dinner dates are not supposed to only revolve around the meal itself. It is called a dinner date but it is far more important than eating. It is about you, your connection, passion, love, and conversation. Devote yourselves to each other and let the right tunes in the background guide you through the night, wherever it may lead.