A person's home is an integral part of their life. It's where you return to after work, it's where you unwind, and it's where you spend time with your family.
Being able to choose precisely how your home should be is an opportunity only some get, but if you have the chance to build your own home, then you must seize it.
Although the process can be long and arduous, the final results will be more than worth it. Here are ten steps to follow so you can successfully build your own home from scratch.
1. Find the Land
One of the first priorities when building a home is finding the appropriate place to start construction. Viable land for sale is one option, but you could also purchase an existing property and demolish the existing building to make space for your own.
You will need to seek planning permission from the relevant authorities in your area before breaking ground.
Usually, this means presenting your plans to a committee that will either deny or approve of the build. If your plans are initially rejected, you can amend them to be more suitable for the plot you have chosen or find somewhere else to build where the permissions will allow your initial design.
2. Hire an Architect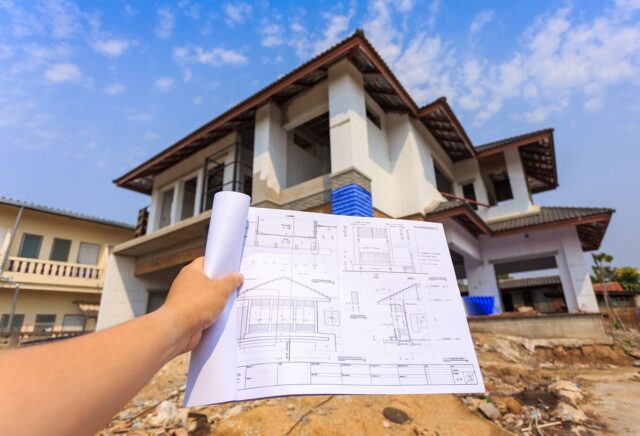 Only some self-builders see the need for a professional architect, but their expertise makes planning your new home much easier. Your preferences and input will be listened to, but an architect will also have the ability to include practical and essential details to make your home liveable.
If you check the architect's drawings and don't like certain aspects, you can work on them together until you find a design you love. This is likely to increase the costs, but achieving your dream home is worth this extra effort upfront, especially since changing the designs at a later date would be more expensive.
3. Secure Funding
Buying a home is one of the biggest expenditures a person is likely to face in their life. Building your own home from scratch can be even more expensive. When looking for money, private lending companies could be your best choice to secure funds.
It is rare that any self-builders are able to cover the cost of the entire project from their own pocket. Make sure to thoroughly read any loan agreements before signing them to protect you and your home.
4. Allocate Your Budget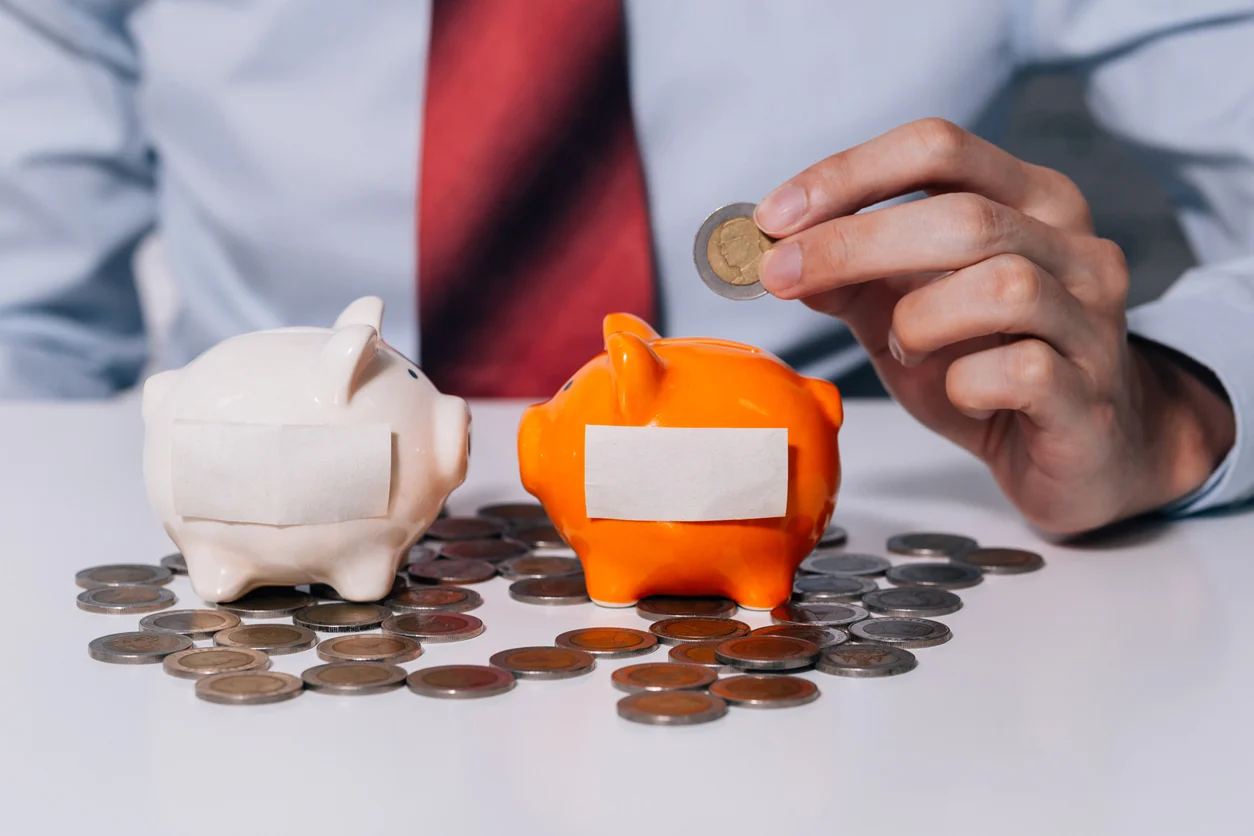 Once you have secured your funds for the build, you will need to carefully allocate them across your budget. Research which aspects of the project are likely to cost the most and set aside money to fulfill them.
Always assume that parts of your self-build will go over budget. This will help to protect you from unpleasant surprises in terms of finding out that you need more money than you first thought in order to complete the build.
5. Choose Qualified Tradespeople
When deciding who to trust with the important task of building your home, be sure to do plenty of research in advance. Talk to others who have done similar projects and find out who they recommend and who they don't.
Meet with contractors before agreeing to recruit their services so you can get to know their work style. It's essential that you feel your project is in good hands from the start.
6. Set Up Temporary Accommodation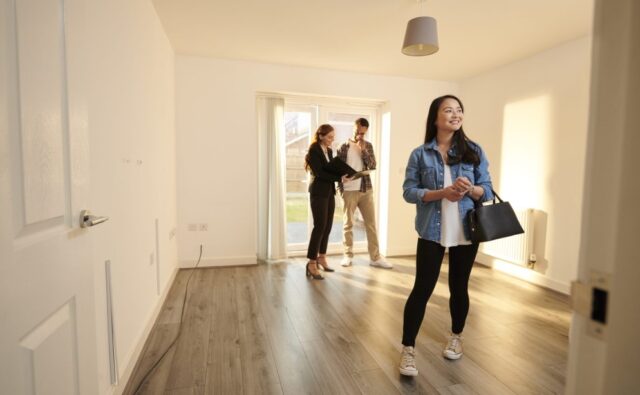 If you have sold your old home and are waiting for your self-build to finish before moving in, there are a few ways to work out somewhere temporary to live. Ask friends or family if they would be happy to host you either for the whole length of the project or in separate increments. If you want more stability, a rental property or motorhome could be viable alternatives.
7. Plan for Extended Timescales
Almost every building project takes longer to complete than the initial project timeline suggests. Be prepared from the start that your anticipated schedule is likely to stretch as unexpected obstacles arise that need to be overcome. Don't panic about it taking longer than expected. Instead, factor this into your budget for both time and money.
8. Make Design Choices for Your Future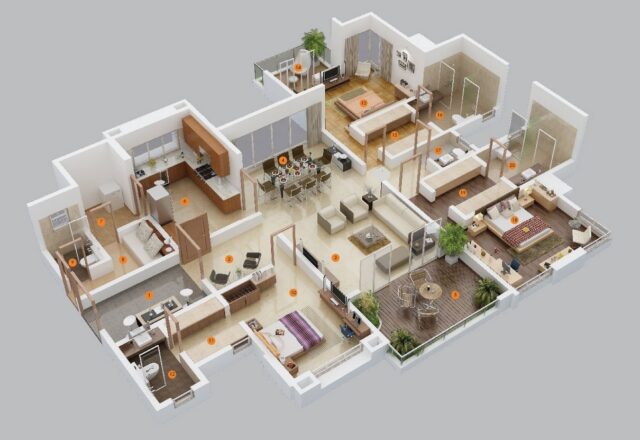 When designing the layout and features of your new home, think about how long you plan to live there and what you can do to future-proof it.
For example, if you hope to grow old in this home, include features that will make it easier for you to navigate during your senior years.
Similarly, eco-friendly additions will also future-proof your home in terms of conserving energy and making it more appealing for potential buyers should you ever wish to sell.
9. Consider Project Management
Running the entire project of building your own house from scratch is a huge undertaking for anyone. If you would rather sit back and wait until your home is ready to move in, hiring a professional project manager could make your life a lot easier.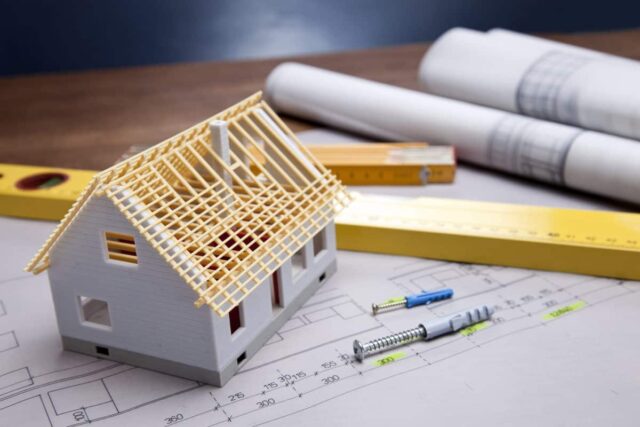 10. Think About Interiors
Once the house has been built, it is time to decorate the interiors. Make sure that the plaster and flooring are all to your liking before grabbing a paintbrush and getting started.
Along the way, you may have developed ideas about how you want each room to look when it's complete. Take your time and create mood boards to envision your final interiors more fully. Don't rush into buying your furniture all at once. It's normal to wait months or even years to find the perfect pieces that enhance your home and make it truly yours.
There is nothing quite as exciting or as nerve-wracking as building your own home from the ground up. Part of the appeal comes from the freedom of choice and designing a home specific to your desires. However, it is not always a straightforward process and should only be undertaken when you are confident that you can see the project through to the end. These ten steps are your rough guide to self-building and putting your dreams into action.