Congratulations, you are getting married! This can be a very exciting (and nerve-wracking) time for many couples who are planning their wedding together.
There will be lots to think about, lots of decisions to make, and even maybe the odd tiff over which cake choice is the right one, but it will all be worth it in the end.
In the finer details, one of the things you have to consider is the music. If you or your partner are a music lover, you might already know how it will carry through your wedding.
However, just in case you get a little stuck, this piece is here to offer you some suggestions on how you can create a personalized score for your day. Take a look at how you can use music throughout your whole wedding day to tie everything together.
Ceremony Music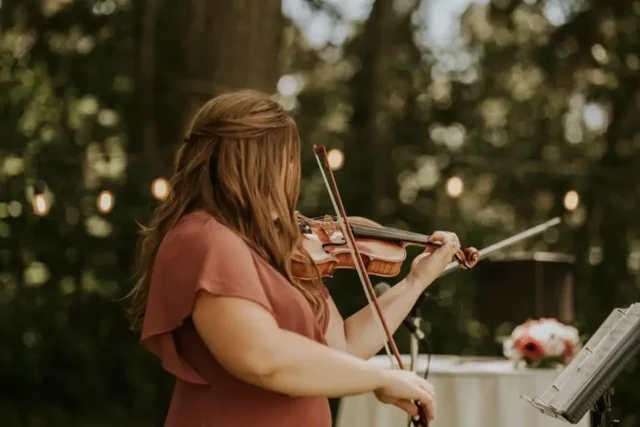 First off is the ceremony music. This will create the precedent for the day, for instance, whether you are having a traditional theme, modern classical, modern or completely out there. At the beginning of your wedding, music sets the scene for the whole day, ready to carry guests through right to the end.
It is up to you whether you want soft, gentle classical music as people arrive at the wedding of the year or you decide Cardi B being the entrance music is absolutely non-negotiable.
From then on, you will need to consider what piece will be played at the procession, if you will enjoy an interlude during the ceremony, and what you want to play for the grand exit for the newlyweds.
Top Tip – These pieces don't have to flow or complement each other if you want something a little different. Don't be afraid to step outside the norm and switch things up.
Reception Music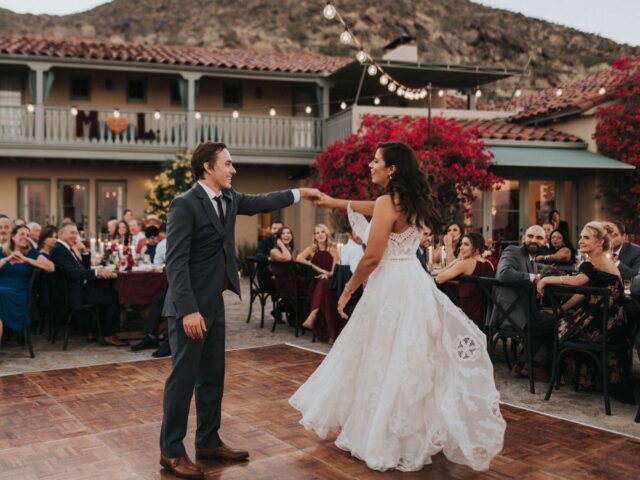 The reception should be music-heavy to provide an atmosphere for you and your guests. What kind of atmosphere you would like that to be is entirely up to you.
Many people opt to have refreshments immediately after the ceremony to keep them and their guests tied over until the dinner, and the music for this can either get people into the party spirit or keep your guests calm. What time of day this is might also depend on what type of music you choose.
Music for the dinner should ideally be quiet enough so it has an influence but is not distracting, so people are able to catch up with each other and make new friendships with minimal distractions.
Your 'first dance' piece of music might hold a lot of weight as perhaps the most important music choice you and your partner will make.
Top Tip – If you aren't sure which piece to choose as a couple, why not have a dance in your front room to each of them to help you get a feel? This might allow something to 'click.' You might find that although you have a favorite, it's harder to dance to. Alternatively, just have three dances – it is your wedding, after all.
After that, you can start to turn up the heat to get everyone in the mood to celebrate. Hiring a DJ can be very common for the reception and for good reason. Few people object to hearing their favorite tunes blasting while they are on the dance floor with the people they love.
However, it is essential that you do your research and choose someone highly recommended. A bad or uncooperative DJ can make the scene sour and have people reaching for their coats before you have even spoken to them.
Special Performances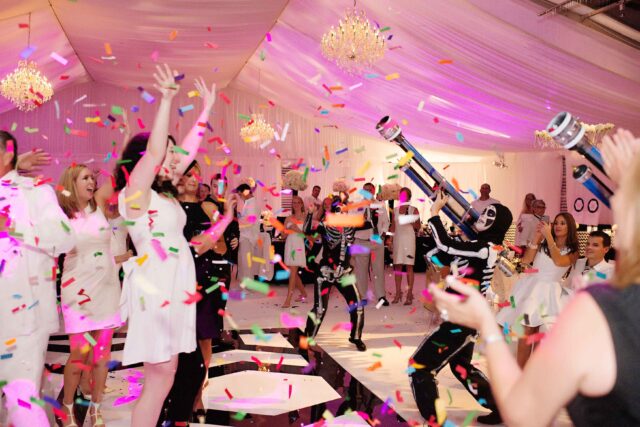 Whether you are an avid music fan or want something a little different for your wedding, special performances are often key. You could choose to hire a live band to perform during the reception – perhaps a favorite of both you and your partner.
You might choose something a little more intimate instead, such as a soloist that can perform a special song for you at whatever part of the day suits you best.
If you want your day to ring those love bells, then perhaps a choir or gospel group can create a transcendental experience for you, your partner, and your guests.
Not to forget, a surprise for your guests can be just as fun for you. A flash mob or a choreographed dance to one of your favorite songs will definitely be something to remember.
Choose what suits you and what excites you as a treat for your special day, and bear in mind which wedding ceremony locations will be able to facilitate what kind of performances you want.
Personalized Music Choices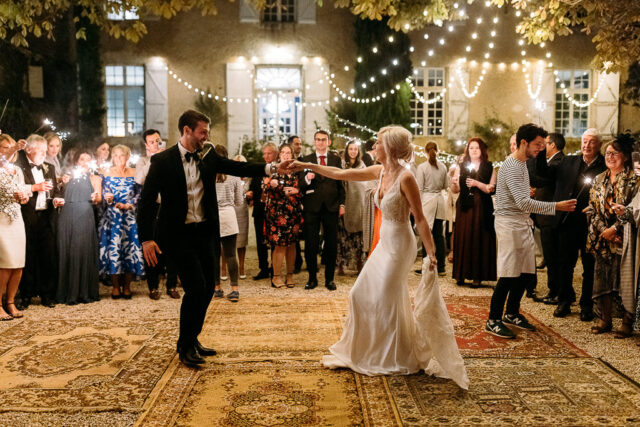 Your day is your own, and what is a wedding without your personalized music choices? Sit down and take some time to reflect with your partner about what songs you would like to hear on your special day, and plan where to incorporate them so all bases get covered.
Create your wedding playlist that includes songs that are meaningful to you and your partner and create a good narrative that reflects your love story – even if only you two know about it!
Don't forget to consider including songs from different genres and eras to cater to your guests' different tastes and age groups, too – everyone deserves to get that feeling where they can't keep their feet from moving! Getting suggestions for music in the invite RSVPs is a common way to get music that everyone will dance to.
The Send Off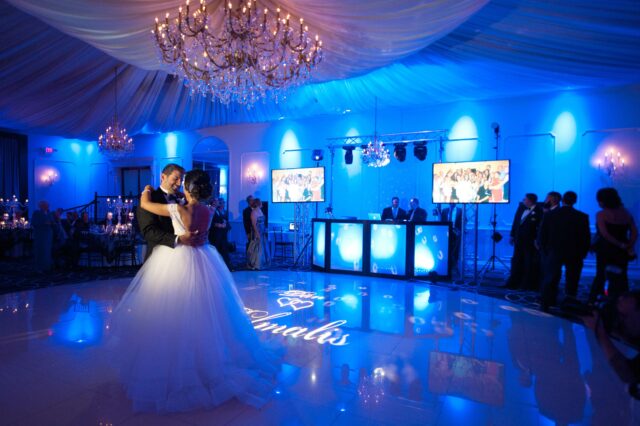 If everyone is still standing, it might be worth considering some send-off tunes to wrap up the night with. If you are choosing to have a short reception – you could make more of a deal of this, too, as everyone is more likely to still be there to see you off!
Remember to work closely with a wedding planner if you hire one, your chosen DJ, and any musicians that you want there to create a music plan that meets your preferences to enhance the overall atmosphere of your special day.
In a harmonious twist, this bridal brand seamlessly integrates budget-friendly elegance into bridesmaid dresses, mirroring the enchantment of Acme's low-price approach.