Corporate events can be a lot of fun, but they can also be expensive. Whether it's hiring a disc jockey or a band, both of these options can be costly. It can be especially difficult to decide which option to go with when it comes to corporate events—especially if you're not sure what your preferences are. In this blog post, we will compare the advantages of hiring bands instead of DJs for corporate events and parties.
Bands Offer Customization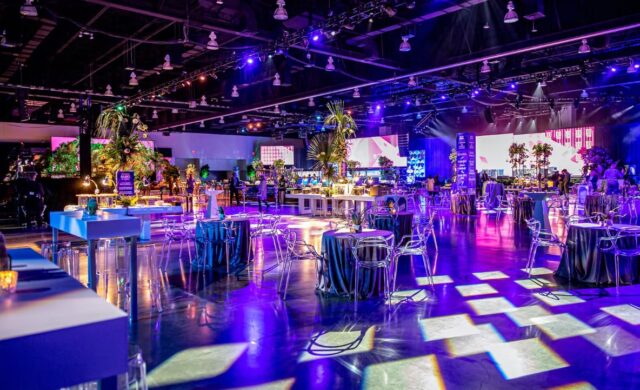 When it comes to celebrating events, there are a few things that can really make or break the experience. Musicians for hire can provide a level of customization and excitement that DJs simply cannot match. If you're looking to make your next event truly unforgettable, consider hiring musicians instead of DJs. Here are four reasons why hiring a band instead of a DJ is worth considering:
Music Selection: With bands, you have a wider variety of options when it comes to what they play. This means you're not limited to the same old tunes every time, giving your event a more unique feel. Plus, if you're looking for something specific, chances are your musicians will be able to find it.
Quality of Sound: They generally play at higher volumes than DJs, which means sound quality usually needs to be better. Not only will guests be able to hear the music better, but also there won't be any issues with distortion or background noise.
More Engaging Event Atmosphere: When they play live instead of pre recorded tracks, they tend to add an extra layer of excitement and energy to the proceedings. This can help keep guests engaged throughout the night, making for an unforgettable party experience!
Increased Efficiency: One of the biggest benefits of hiring musicians over a DJ is that they typically work much faster. This is because bands typically have more rehearsed and coordinated performances than DJs, meaning events run smoother and are less time-consuming. Plus, you won't have to spend time micromanaging everything – letting the band do their job will usually result in better results.
Bands Can Make a Better Atmosphere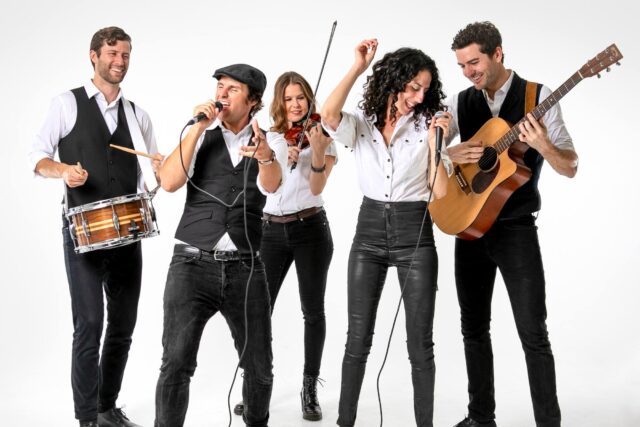 There is no doubt that musicians can create a better atmosphere than DJs at corporate events. They are typically known for their energy and live performance, which can be a great addition to any event. Additionally, bands often have a wider repertoire of music than DJs, which can appeal to a wider range of attendees.
Bands play live
They play live music at corporate events and parties, unlike DJs. Musicians are typically more experienced in playing live music and will likely have a more professional sound than a DJ. This can make for a more enjoyable experience for the guests of the event, who may be looking for something more immersive than just listening to music on their phones.
Bands are typically a bit more expensive than hiring a DJ. However, bands often have more experience playing live music and are likely to know how to get the dance floor going, which can make for an enjoyable and memorable experience.
Bands Are More Likely to Impress Guests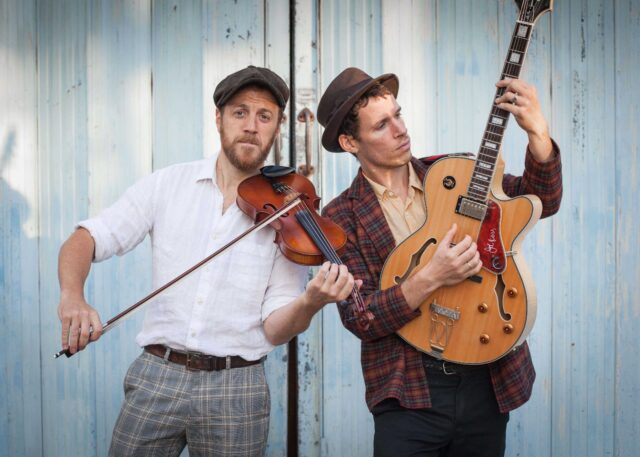 Whereas DJs typically play popular tracks that may be well known but don't necessarily stand out, bands can truly bring the party atmosphere alive with their live music. This makes for a more memorable experience for guests and can help make sure they have a great time at your event.
Additionally, bands often have more interaction with guests than DJs do – they're more likely to get up on stage and mingle. This adds an additional layer of entertainment and makes the party feel more alive. Musicians also tend to be better equipped to handle certain events – such as large receptions or themed parties – that DJs may not be able to handle due to their volume or type of music. In short, hiring them is a great way to make your corporate event or party really stand out and have a lot of fun!
Bands provide a more lively and entertaining atmosphere than DJs
When it comes to Corporate Events & Parties, hiring a band instead of a DJ can offer guests an environment that is more lively and entertaining. Bands have the ability to get everyone on the dance floor, while DJs can often be more selective in who they play for.
Additionally, bands typically provide their own sound system, which can make your event sound better than if you used a DJ with a rented one. With all of these advantages, why not consider hiring a band for your next party?
What's the cost of hiring a band?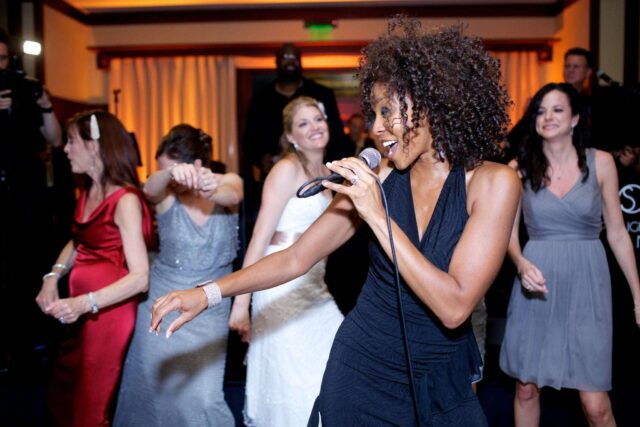 This is a difficult question to answer without more specific information about your needs and expectations. In general, hiring a band for an all-day event can range from $300 to $500 per musician, depending on the size and experience of the group. This includes a 1-2 hour load-in and soundcheck, plus a 3-4 hour performance later in the evening.
Bands can play all types of music, which keeps the party going all night long
Hiring a band instead of a DJ can be a great way to keep the party going all night long. Bands can play all types of music, which means everyone in attendance can have their favorite song played throughout the night. This keeps the party lively and interesting, preventing people from getting bored. Additionally, musicians often have more energy than DJs, which can help keep the crowd entertained all night long.
Conclusion
When it comes to corporate events and parties, hiring a band can be a great way to be secure that everything with music will go according to plan. With all the preparations that go into hosting an event, hiring a band can be a much less daunting task than trying to find and hire a DJ.
Not only do they typically play longer sets than DJs, but they also provide sound and lighting for your party that you otherwise wouldn't have access to. If you're looking for ways to make it memorable when planning your next corporate event or party, hiring a band might just be the solution you've been searching for.